People
These Folks Make it Happen
We're entrepreneurs and artists, musicians, journalists, amateur carpenters, and during daylight hours, creative professionals with experience working for big agencies, little startups, enterprise monoliths, digital design firms and brand boutiques.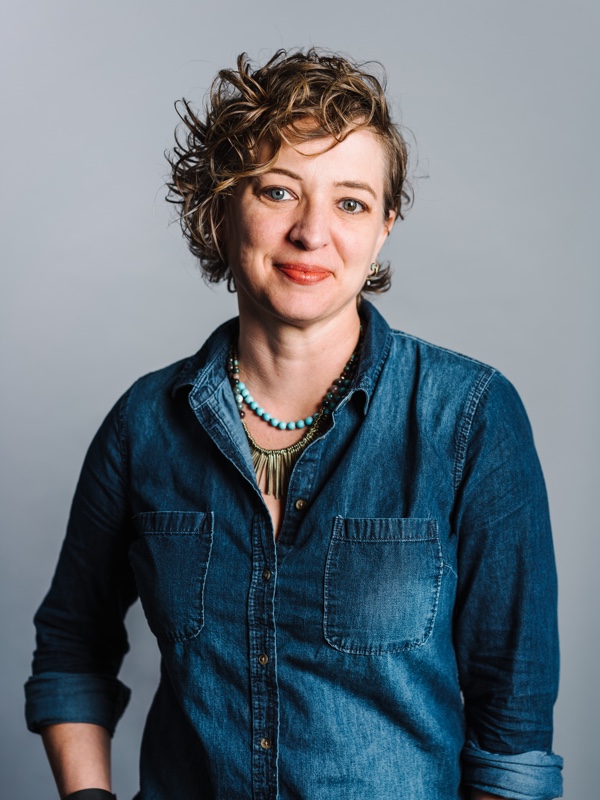 Brand Strategy / Storytelling
Kendra Rainey
Kendra's spent more years of her life in front of a computer, typing, than she'd like to admit. She's worked as a brand strategist, copywriter, editor, online journalist and graduate-level instructor (at The Portfolio Center School of Art and Design), branded and named dozens of companies and products, written metric tonnes of websites, and worked for nearly a decade as Senior Writer at Iconologic, a design firm in Atlanta. She believes that people are so much better than personas, and that brand and design should always play nice.
Design / Strategy
Mason Poe
After studying English and Philosophy as an undergrad (and subsequently falling in love with how both disciplines have a structured method for creating narrative and articulating a point of view), Mason began lending his insatiable curiosity and love of a tale well told to the commercial world—both real and virtual—as a designer. He worked for digital design big-shots like Razorfish and IQ, before opening the doors to a new chapter and establishing Edgar Allan in the former belt room of Atlanta's legendary Goat Farm Arts Center.
design / development
Jon Cole
Jon's resume is probably one of the most unique (and Edgar Allan-appropriate) we've ever seen. He started his journey toward graphic design and responsive web in high school, creating fan websites for Japanese professional wrestlers. He's also done time as a youth pastor, a poster designer, played drums and keyboards in various bands, worked in the A&R industry, and—not insignificantly—spent a handful of years creating amazing digital things at Atlanta interactive firm IQ. Now, he's found a home here as our Design Director, and we're thrilled that he brings his pragmatism, disdain for the over-designed, and "wherever the wind takes you" philosophy to our studio and our work.
WRITING / BRAND JOURNALISM
Jaime Weinstein
Since being a French philosopher didn't seem like a practical career choice (Jaime double majored in the two areas of study at Emory University), she thought she'd be the next best thing — a writer. With an editorial background, she's spent her career shaping the stories of the people, places and things around her, and sharing them with the world, all while trying to epitomize the inquisitive nature of her favorite French philosopher, Michel de Montaigne.
Strategy / planning
Mac Randall
After bouncing around between the American South and West pursuing a marketing degree, and then working as a project manager for firms like three, Sapient and Factory Design Labs, Mac traded his PM role for a strategic one. He landed first at IMM in Boulder, then, after a year of floating around as a freelancer, joined the Edgar Allan team to lead Strategy and Business Development. Mac is proud of all the shiny digital objects he's helped bring into the world, but these days prefers to focus on rocking the basics—creating well-designed forms, clearly articulated brands, and making sure the voice of the customer is heard, respected, and always a part of the conversation.
Find us at the Farm
The Edgar Allan office is in a reclaimed, slightly post-apocalyptic industrial space in a building once used to transport whiskey, then oil, then ammunition to points north. It later represented "District 12" in a certain dystopian movie series. Helpful if you're into trivia.

Map apps, GPS systems and the local sandwich delivery guys hate us, but the Goat Farm Arts Center is a magical place hiding in plain sight in a charmed part of Atlanta, Georgia—the Westside—home to chef-led restaurants, coffeehouses, manufacturing sites, movie sets, rumbling freight trains, and creative companies making amazing stuff.
We chose our location based on its proximity to great food and built our office ourselves "one thing at a time" over the course of three years (and counting). It features a kitchenette, three conference rooms, a couple cozy phone closets, open desks, lots of light, vines on the windows and background noise from llamas and the occasional next-door dance troupe. You should come visit: the coffee's strong and we fire up the wood-burning stove daily between October and April.
Hello world
Have a general inquiry? Want to work with us? Give us a little info and we'll be in touch.
Thank you! Your submission has been received!
Oops! Something went wrong while submitting the form